"This post may contain affiliate links or sponsored content. I am disclosing this in accordance with the Federal Trade Commission's 16 CFR, Part 255: "Guides Concerning the Use of Endorsements and Testimonials in Advertising." See my Disclosure Policy for more info.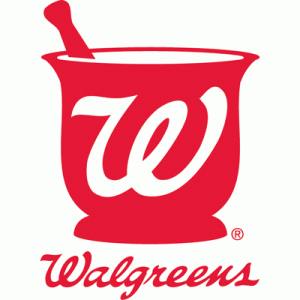 These are the back to school top deals at Walgreens for the week of Aug 10 – 16, what deals are you after this week? Looks like some good ones. Be sure and open the full post to read the matchup.
For those of you that are somewhat new to deal shopping at Walgreens go visit our Walgreens for Beginners Page 🙂
This is only a short list, click the button below to see all deals.
Walgreens Balance Rewards
* Get 5000 Points When You Spend $25 or More.
Walgreens Points Booster Coupon – Valid 8/10 – 8/12; Must use In-ad Coupon
Office Supplies
Wexford Ruler or Folder; Mix & Match
Wexford 2-Pocket Paper Folder – $0.14
7/$1 ($0.19 Each)
Backpacks & Lunchboxes
Backpacks or Totes – B1G1
Reg. $10.99 and higherIncludes: Select varieties
Organization School Supplies
Wexford Sheet Protectors, 50 pk – $0.99
Paper School Supplies
Wexford Filler Paper or Composition; Mix & Match
Wexford Filler Paper, 130 sheets – $0.79 Coupon Price
$0.79 Coupon Price Wexford Filler Paper, 130 sheets OR Wexford Poly Composition Notebook, 100 sheets (Store Coupon); Limit 3 – Walgreens In Ad Coupon (Valid from 8/10/14) – (exp. 08/16/14)
Final Price: $0.79
Writing School Supplies
Paper Mate Mechanical Pencils, 5 pk – $0.49
Paper Mate Profile Pens, 2 pk – $0.79
Sharpie Markers, 12 pk – $4.99
Ticonderoga No. 2 Pencils, 10 pk – $0.99
Wexford Retractable Gel Pens, 4 pk – $0.99
How exciting right?? Why not click one of those share buttons below and let your friends know 🙂
Also be sure to go Like Us On Facebook and Follow Along in the Chat Group.
Share your deals with the other Frugal Fans.
If you have liked what you saw today, Please Consider Signing up for our Daily Newsletter. Keep up to Date on all the Hot Deals. Sign Up Now