"This post may contain affiliate links or sponsored content. I am disclosing this in accordance with the Federal Trade Commission's 16 CFR, Part 255: "Guides Concerning the Use of Endorsements and Testimonials in Advertising." See my Disclosure Policy for more info.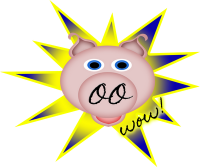 Thats right, thats right OOingle has dug again and found another special Manufacturers Coupon on Festival Foods site 🙂
This coupon posted this week on their coupon sheet that is a Manufacturer Coupon is
$2.00 off on Chicken, Beef or Tuna when you purchase 2 boxes of Velvetta Cheesy Skillets
As always this is a pdf coupon, print what you need but don't abuse it please.
I want to be able to continue to point these special coupons out that Festival Foods puts on their online coupon sheet, and as long as we do not abuse it we should continue to have no issues with Publix accepting them.
Enjoy and please +1 this or like the blog post. With all the new limitations for Facebook pages I need all the love possible for the blog now.
How exciting right?? Why not click one of those share buttons below and let your friends know 🙂
Also be sure to go Like Us On Facebook and Follow Along in the Chat Group.
Share your deals with the other Frugal Fans.
If you have liked what you saw today, Please Consider Signing up for our Daily Newsletter. Keep up to Date on all the Hot Deals. Sign Up Now