"This post may contain affiliate links or sponsored content. I am disclosing this in accordance with the Federal Trade Commission's 16 CFR, Part 255: "Guides Concerning the Use of Endorsements and Testimonials in Advertising." See my Disclosure Policy for more info.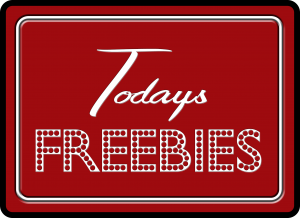 As I have offered in the past here is a nice run down of this weeks FREEBIES, some samples, music and some good reads to get your summer road trips underway. Hope you enjoy this list and let me know what you think. 🙂
Old Before My Time by Allison Stokes and Hayley Okines
The Masculine Mandate by Richard D. Phillips
Insights From Beyond the Lens: Inside the Art & Craft of Landscape Photography by Robert Rodriguez
A Bigger Pockets Guide: How To Rent Your House by Brandon Turner
How To Sell a Business by Jacob Orosz
"Oh Baby" Baby Shower Printable Pack (Pink or Green)
Pride and Prejudice by Jane Austen (Audiobook) *enter pridefree at checkout*
Weber's Time to Grill by Jamie Purvience
Happily Ever After: Six Secrets to a Successful Marriage by Gary Chapman
Vegan Indian Cooking by Anupy Singla
The Explicit Gospel by Matt Chandler (Audiobook)
Brownies Cookbook by Gooseberry Patch
Always and Tampax Radiant Sampler
Five Minutes on Monday by Alan Lurie
Best of Grain Free Meal Plans, Vol. 1 by Cara Faus
thanks to  Savings Lifestyle for these weeks list.
How exciting right?? Why not click one of those share buttons below and let your friends know 🙂
Also be sure to go Like Us On Facebook and Follow Along in the Chat Group.
Share your deals with the other Frugal Fans.
If you have liked what you saw today, Please Consider Signing up for our Daily Newsletter. Keep up to Date on all the Hot Deals. Sign Up Now