"This post may contain affiliate links or sponsored content. I am disclosing this in accordance with the Federal Trade Commission's 16 CFR, Part 255: "Guides Concerning the Use of Endorsements and Testimonials in Advertising." See my Disclosure Policy for more info.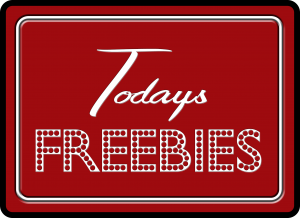 Here is a round of this weeks Freebies!!
Hope you can score some, let me know what you get!!
Juicy Couture Viva La Juicy Fragrance
U by Kotex Sleek Tampons *Costco Members*
Character Qualities Coloring Pages
Finish Quantum Lemon Sparkle Sample
A Simpler Season by Jessica Fisher
Quick and Light: Healthy Recipes You Will Fall In Love With by Janie Samuels
Herbal Remedies A-Z by Barbara Grimes
Cooking From the Pantry by Tracy Roberts
School Supplies Preschool Pack
Numbers Slide (Game)
The Honest Kitchen Pet Food Sample
Thanks  Savings Lifestyle
How exciting right?? Why not click one of those share buttons below and let your friends know 🙂
Also be sure to go Like Us On Facebook and Follow Along in the Chat Group.
Share your deals with the other Frugal Fans.
If you have liked what you saw today, Please Consider Signing up for our Daily Newsletter. Keep up to Date on all the Hot Deals. Sign Up Now