"This post may contain affiliate links or sponsored content. I am disclosing this in accordance with the Federal Trade Commission's 16 CFR, Part 255: "Guides Concerning the Use of Endorsements and Testimonials in Advertising." See my Disclosure Policy for more info.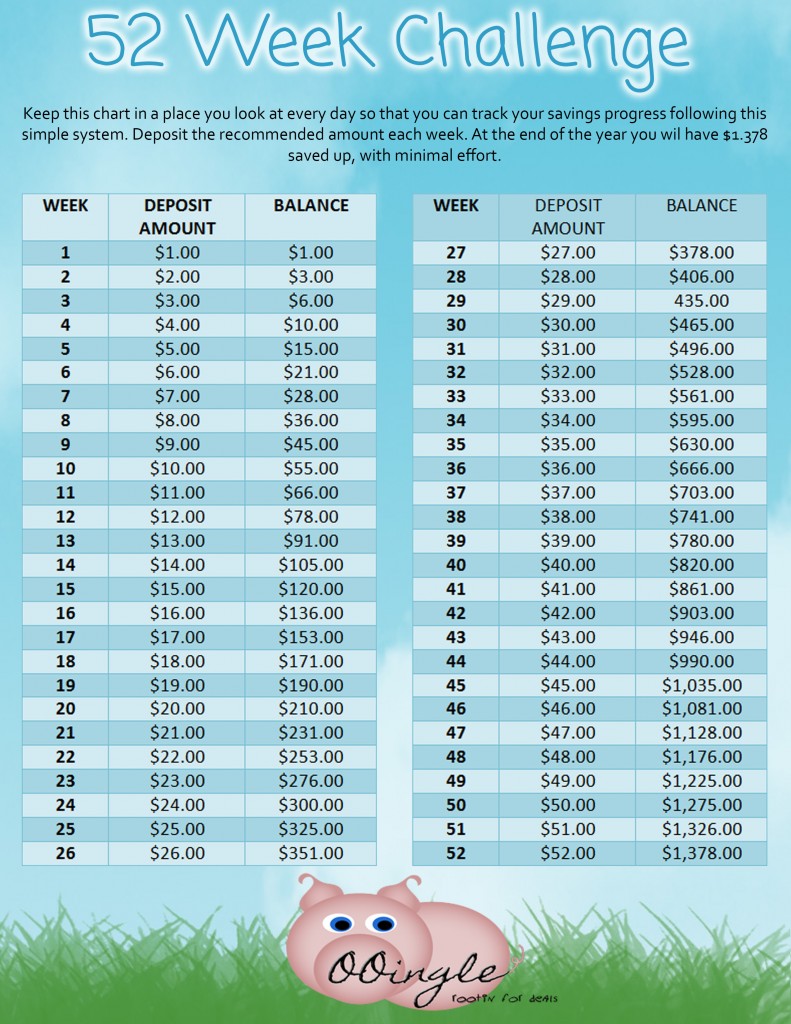 We all swear we won't over spend as Christmas approaches, but now that it has passed and we start looking at our bank acct it is a bit scary. 
Here is an awesome idea to prepare yourself for Christmas starting now, so come next year it won't hurt near as much, if at all as you will have been saving all year.
Each week put the amount it says in your savings, after 52 weeks you will $1,378 saved away.
You can use that towards Christmas and whatever is left, leave it there to start all over again.
It could turn into a very nice savings emergency egg.
Print it and keep it where you will see it regularly so you don't forget your weekly deposit.
How exciting right?? Why not click one of those share buttons below and let your friends know 🙂
Also be sure to go Like Us On Facebook and Follow Along in the Chat Group.
Share your deals with the other Frugal Fans.
If you have liked what you saw today, Please Consider Signing up for our Daily Newsletter. Keep up to Date on all the Hot Deals. Sign Up Now