"This post may contain affiliate links or sponsored content. I am disclosing this in accordance with the Federal Trade Commission's 16 CFR, Part 255: "Guides Concerning the Use of Endorsements and Testimonials in Advertising." See my Disclosure Policy for more info.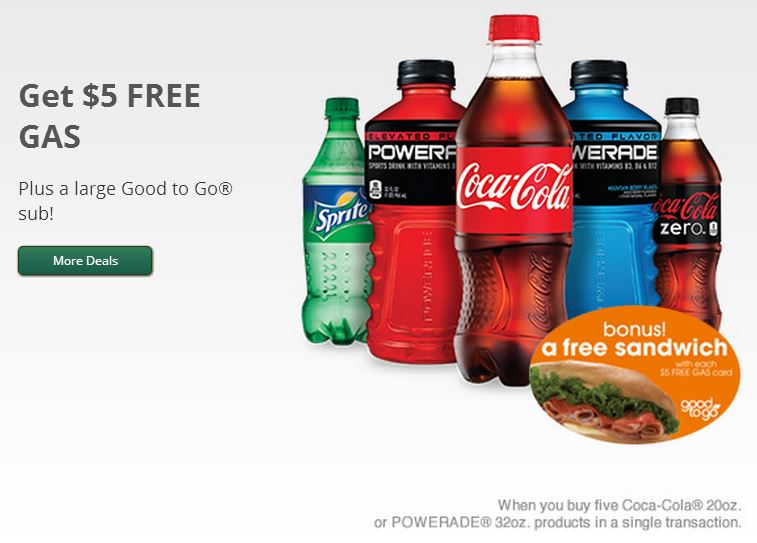 YES!! Your reading this right, I totally just did not pay attention to this deal for like the last month and Monday I was looking in my Hess Express app and read it again and was like WHHH What?? LOL
Yes Buy 5 Cokes Products
20 oz Bottles are only $1.69
32 oz Bottles of Powerade are $1.99
Get a Large Sub (Foot Long) and $5 in Gas for FREE
I grabbed this deal yesterday
I got FIVE 20 oz bottles of Coke Products, ONE Foot Long Sub $4.99, and a $5 Hess Gift Card and with Tax my Out of Pocket was $9 EVEN!!
Thats RIGHT they gave me $10 in PRODUCTS FOR FREE and I only spent $9 INSANE!!
My Hubby also did the deal, but bought FIVE Powerades, ONE Foot Long Sub $4.99 and a $5 Hess Gift Card and with Tax his out of Pocket was like $10.69
So Again $10 in FREE Products and he spent $10.69
This deal ends TODAY so find your local store and get this deal.
How exciting right?? Why not click one of those share buttons below and let your friends know 🙂
Also be sure to go Like Us On Facebook and Follow Along in the Chat Group.
Share your deals with the other Frugal Fans.
If you have liked what you saw today, Please Consider Signing up for our Daily Newsletter. Keep up to Date on all the Hot Deals. Sign Up Now