"This post may contain affiliate links or sponsored content. I am disclosing this in accordance with the Federal Trade Commission's 16 CFR, Part 255: "Guides Concerning the Use of Endorsements and Testimonials in Advertising." See my Disclosure Policy for more info.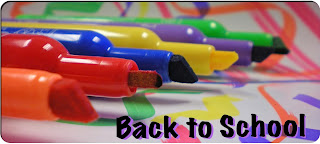 If you live in Florida then I would hope you have learned the joys of matching other stores BOGOs at Walmart. One of my favorite things is getting my school supplies even cheaper at Walmart.
THIS HAS BEEN UPDATED, READ BELOW FOR ANOTHER DEAL 😉
Here are the best matches I'm seeing this week 
Walgreens this week has Five Star Notebooks B1G1 & Walmart just lowered their prices to $1.97 for the Five Star 1 Subject Notebooks. 
Your First Deal
Buy TWO Mead Five Star 1 Subject Notebooks
Request to Match the BOGO at Walgreens
Use ONE $1.00/2 Five Star Product – 7-6-14 PG (exp 07/30/14)
OOP = $0.97 ($0.49 ea)
Next Toys R Us has Crayola Crayons, Marker & paper for B1G1 and Walmart just lowered the price of Crayola crayons down to $0.50 a box. This makes for only $0.25 a box on Crayola Crayons.
Your second Deal
Buy TWO packs of the 24 ct Crayola Crayons
Request to match the BOGO at Toys R Us
OOP = $0.50
One more Deal!! Five Star Folders are also part of Walgreens BOGO and they are only $0.97 at Walmart. Makes them FREE after coupon.
Your Third Deal

Buy TWO Mead Five Star Folders (Portfolios)
Request to Match the BOGO at Walgreens
Use ONE $1.00/2 Five Star Product – 7-6-14 PG (exp 07/30/14)
OOP = FREE
DETAILS ON WALMART BOGO MATCHING IN FLORIDA
You have a limit of 2 deals per like items, so a total of 4 like items per transaction when matching a BOGO sale. That does not mean you can not do your transaction, go around and do it again. Or if your cashier is super cool do it in another transaction following your other one. Also Most Store will not require an ad, however it might be smart to have screenshots of the ads in your phone just in case. Just make sure its obvious as to what store, and what period the sale goes for.
How exciting right?? Why not click one of those share buttons below and let your friends know 🙂
Also be sure to go Like Us On Facebook and Follow Along in the Chat Group.
Share your deals with the other Frugal Fans.
If you have liked what you saw today, Please Consider Signing up for our Daily Newsletter. Keep up to Date on all the Hot Deals. Sign Up Now