"This post may contain affiliate links or sponsored content. I am disclosing this in accordance with the Federal Trade Commission's 16 CFR, Part 255: "Guides Concerning the Use of Endorsements and Testimonials in Advertising." See my Disclosure Policy for more info.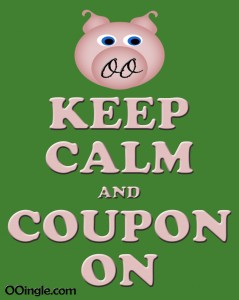 So it came out yesterday that there are some apparent changes coming to the Publix Coupon Policy. It appears they will be going into affect October 1st, but there is going to be an 18 day grace period for cashiers and customers to get used to the changes. (during which time Customer Service is to educate customers about new coupon policies while allowing them to continue to abide by the old policy)
At first read it sure makes you groan and sigh, but honestly these changes are for the best for those of us that want to get the deals and have a hard time because of cleared shelves. Us ethical couponers warned things would change if people kept doing dishonest things and here is the fruition of that.
The changes are highlighted below. But really guys these are not that bad of changes, it could be way worse and we will find our way to work with the changes.
New policy includes:
We only accept coupons on identical items we sell.
We accept a manufacturer and either a Publix store coupon or competitor coupon on the same item. Maximum 2 coupons per item
Manufacturer digital offers can not be combined with manufacturer paper coupons on the purchase of the same item.
We do not accept percentage off items or percentage off total order coupons.
We do not accept coupons that Publix determines to be printed incorrectly.  For example, a coupon missing a size requirement or other standard coupon details .
We do not accept coupons presented via a mobile phone or device
We do not accept coupons that appear to be copied.  All coupons must be originals.
For BOGO offers, each item is considered a separate purchase.
We limit coupon redemption to eight of the same coupons per day per household.
Managers approval is needed for individual coupons above $5.
Dollar off total order coupons will be limited to one Publix coupon and one competitor coupon per day per household.  The total order before coupon must be equal to or greater than combined purchase requirement indicated on the coupons presented.  We consider competitor coupons for a dollar off groups of items to be dollar off total order coupons and will only allow one per day per household.
Money due back to the customer at the end of the transaction involving coupons will only be provided on a Publix gift card.
New  Rain Check policies:
We will only issue one rain check per day per household for an item.
We will not issue rainchecks for Publix, manuf or competitor coupons.
Thanks Amy over at Who Said Nothing in Life is Free for the heads up to these changes
How exciting right?? Why not click one of those share buttons below and let your friends know 🙂
Also be sure to go Like Us On Facebook and Follow Along in the Chat Group.
Share your deals with the other Frugal Fans.
If you have liked what you saw today, Please Consider Signing up for our Daily Newsletter. Keep up to Date on all the Hot Deals. Sign Up Now