8
Our overall verdict "Excellent"
"This post may contain affiliate links or sponsored content. I am disclosing this in accordance with the Federal Trade Commission's 16 CFR, Part 255: "Guides Concerning the Use of Endorsements and Testimonials in Advertising." See my Disclosure Policy for more info.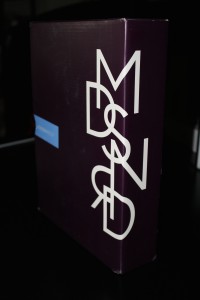 I was recently introduced to Madison Reed, they offer a line of Hair Color that is free of the harmful chemicals that damage your hair when you color. In exchange of taking out ammonia, resorcinol, and parabens which are what makes hair color so harsh, their hair color is packed with rich nutrients like keratin, argan oil and ginseng root extract.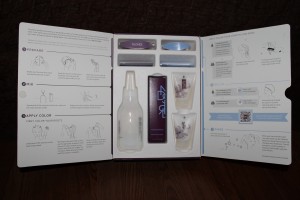 The kit you receive seems to offer a lot more than most kits and when it shows up at your door step in its very attractive packaging you will be so excited to open it up and get started. The instructions are very easy to follow and you are never left questioning if you are doing something right or wrong. If you do have questions they offer a help line to call.
I was offered to provide a review for Madison Reed and was allowed to choose a color I would like to try. I chose to review the Vesuvius Red – 7NCR. Going in I knew my hair has always been pretty resistant to Home hair color. I have always wanted a pretty red color to my hair and hoped this experience might be different. Now do not get me wrong I love how my hair turned out, but really it just gave my hair a red tint. My hair looks so much more healthier looking though and not as dull.
I do believe it is my hair though that prevents it from doing as good as it should. The only time I have ever been able to achieve a radical change to my hair color was having it professionally done, so I suppose I have to get harsh with my hair.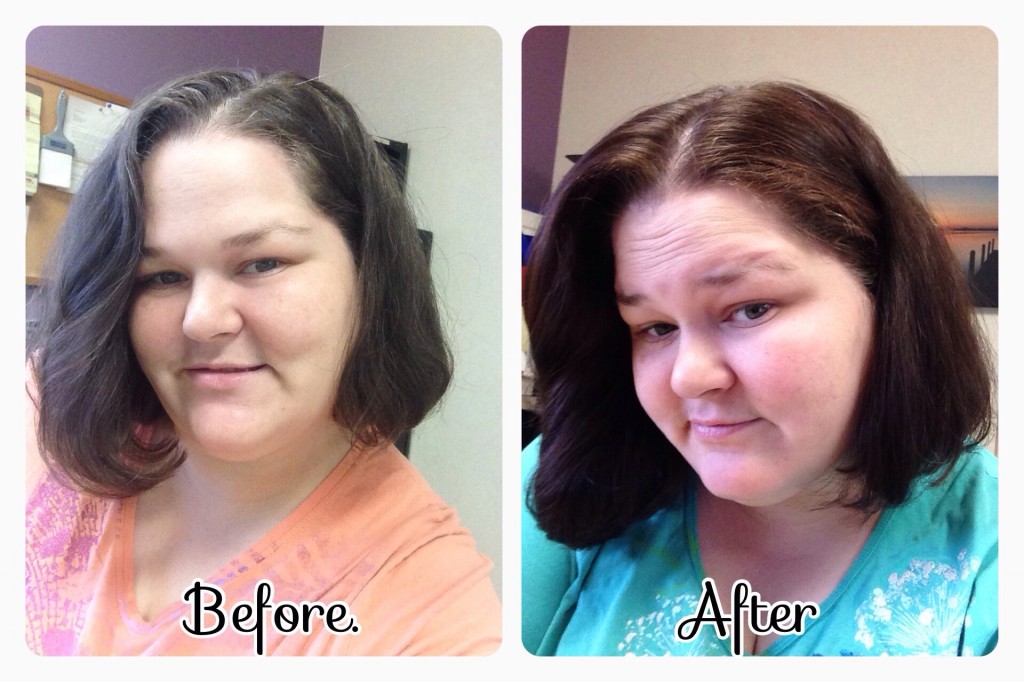 Now for the gray coverage this worked WONDERFUL! At 34 I have been fighting gray hairs since I was 18, they always come in, in the front and dead center and go back, I so do not want a skunk stripe just yet and it was getting pretty bad, you can even see a few of them in my before picture LOL. As of right now they are all gone, hidden away and I couldn't be happier.
Ending today you can get 20% off + free shipping on your first purchase at Madison-Reed.com with code NEW YOU. You must be a new customer to get this discount.
Madison Reed will ship a new kit to you on any schedule you wish. To always keep your color fresh and natural looking. When you choose this option at checkout you also save, compared to the one time delivery cost.
I was provided with the hair color kit for this review from Madison Reed as well as compensation. My opinions are my own though and have not been swayed otherwise.
How exciting right?? Why not click one of those share buttons below and let your friends know 🙂
Also be sure to go Like Us On Facebook and Follow Along in the Chat Group.
Share your deals with the other Frugal Fans.
If you have liked what you saw today, Please Consider Signing up for our Daily Newsletter. Keep up to Date on all the Hot Deals. Sign Up Now