"This post may contain affiliate links or sponsored content. I am disclosing this in accordance with the Federal Trade Commission's 16 CFR, Part 255: "Guides Concerning the Use of Endorsements and Testimonials in Advertising." See my Disclosure Policy for more info.
I was provided a back to school dental kit in exchange of sharing this information with you. Opinions are my own as are my stories.
We are all shopping for back to school right now, new clothes, pencils, pens, notebooks. Everything on that Teacher wish list. I know I am ready for school to be back in. 
My son will be doing something called Virtual School this year, where he will stay home and will take his classes online. He will still have a local teacher, and still has to take the county and state tests. We just chose to eliminate the Middle School social realm from his life. Socially things were going down hill for him in elementary. So I'm hoping this helps me see more Smiles this school year.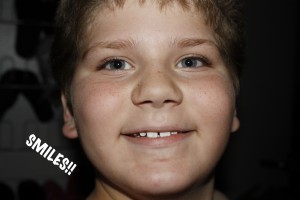 Speaking of smiles, with all the shopping have you given your child's smile a thought, proper dental care even through out the day at school can help tremendously with the health of their teeth, by putting together a small kit as shown above can help.
Another thing to keep in mind, the 6 month cleanings can get lost in the hectic daily schedules of after school activities and just every day family life. 
Dental care can be expensive and we are all looking for ways to save money every way possible now a days. You of course coupon to save on your groceries (Why else are you hanging with OOingle LOL) but there is also ways to save on your dental care too. Great Expressions Dental Centers has the Smile Protection Plan which is an all-in-one discount plan that offers savings on dental care, affordable options for those who do not have insurance.
Find a Great Expressions Dental Centers near you and get your child's Smile ready for the First Day of School!!
How exciting right?? Why not click one of those share buttons below and let your friends know 🙂
Also be sure to go Like Us On Facebook and Follow Along in the Chat Group.
Share your deals with the other Frugal Fans.
If you have liked what you saw today, Please Consider Signing up for our Daily Newsletter. Keep up to Date on all the Hot Deals. Sign Up Now