"This post may contain affiliate links or sponsored content. I am disclosing this in accordance with the Federal Trade Commission's 16 CFR, Part 255: "Guides Concerning the Use of Endorsements and Testimonials in Advertising." See my Disclosure Policy for more info.
 For Starters I have been going on and on about this but OOingle is turning 1 March 3rd.
I had a crazy goal of wanting 200 fans on Facebook by then and also was holding the $10 Publix Gift Card Giveaway in celebration.
If you were handed my card in a store recently and made your way over. WELCOME 🙂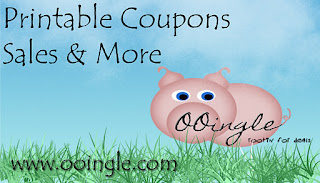 If you would like to help me on this goal of 200 Fans by March 3rd and have not fanned me yet on Facebook
CLICK HERE
I quite often post quick deal updates there that just do not warrant a whole blog post about them.
If you happen to be a new fan that I met in the store, say Hi please 🙂 I love to see that people are actually visiting.
Any sort of deals you want me to find, just let me know.
Squeal ya Later,

How exciting right?? Why not click one of those share buttons below and let your friends know 🙂
Also be sure to go Like Us On Facebook and Follow Along in the Chat Group.
Share your deals with the other Frugal Fans.
If you have liked what you saw today, Please Consider Signing up for our Daily Newsletter. Keep up to Date on all the Hot Deals. Sign Up Now