"This post may contain affiliate links or sponsored content. I am disclosing this in accordance with the Federal Trade Commission's 16 CFR, Part 255: "Guides Concerning the Use of Endorsements and Testimonials in Advertising." See my Disclosure Policy for more info.
The 12/2 SmartSource has a coupon in it for these to be FREE, many people today found these all over so for the next week or so these will be hard to find.
HOWEVER these coupons have a much longer expiration on them, then your typical free item coupon. They Expire 01/31/2013
Order yourself a 10 pack for $1.50 now and keep it handy for when you find them.
**ATTENTION** limit (1) 10 pack per household, a restocking fee of $1.50 will apply to any orders not following this limit.
NOTE: AT THE TIME OF POSTING THE COUPONS WERE IN STOCK, THIS MAY CHANGE QUICKLY THOUGH.
If not in Stock at the first link TRY HERE!! They had 91 in stock at the time of posting.
And if they are also out of stock HERE IS ANOTHER ONE
OR!! When all else fails turn to good ole eBay, they are busting at the seams with these coupons
Toys R Us seems to be carrying plenty, even a better deal there is they ring up $2.99 but the coupon is taking off full face value of $3.49
Buy another toy and it will lower the cost on it also.
Walgreens this week has these Buy 2 Get 1 Free so you can use 2 coupons and get 3 free after the deal.
Also on this deal I had good luck at having Toys R Us price match this by showing my receipt from Walgreens.
People have been having problems finding these at Wal-Mart or K-Mart
These are what you are looking for in the stores!!
The whole point of these is to collect all 6
I hope with my son getting 19 packs that my Mom and I got together just maybe he will get them all 🙂
GOOD LUCK & HAPPY SHOPPING!!
and with all the Christmas Shopping and couponing going on,
always remember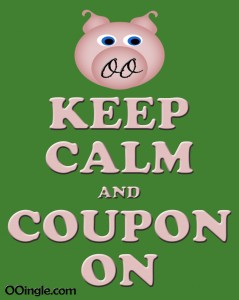 How exciting right?? Why not click one of those share buttons below and let your friends know 🙂
Also be sure to go Like Us On Facebook and Follow Along in the Chat Group.
Share your deals with the other Frugal Fans.
If you have liked what you saw today, Please Consider Signing up for our Daily Newsletter. Keep up to Date on all the Hot Deals. Sign Up Now