"This post may contain affiliate links or sponsored content. I am disclosing this in accordance with the Federal Trade Commission's 16 CFR, Part 255: "Guides Concerning the Use of Endorsements and Testimonials in Advertising." See my Disclosure Policy for more info.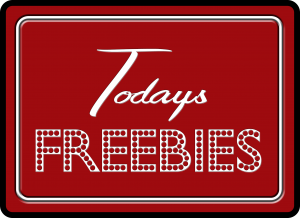 Here is a round up of the freebies from around the web this week.
Nature's Plus Children's Chewable Tropical Fruit Flavored Sample
Practical Solutions to Everyday Household Problems by Christina Jones
The 7 Most Powerful Prayers That Will Change Your Life by Adam Houge
40 Top Quinoa Recipes for Weight Loss by Jenny Allan
The Social Media Starter Kit by Multiple Authors
Gevalia Coffee K cup Sample (Create card)
Basic Christianity by John R.W. Stott
The Eve Tree by Rachel Devenish Ford
House Mommy's Boredom Busters by Karen Chapuis
How to Make Your Own Compost by TR Hirst
Lily Lemon Blossom Welcome to Lily's Room by Barbara Miller
Einstein The Lazy Kitty by Renae Rae
The Wiggles Summer 2011 Sampler
Big Thanks to Savings Lifestyle for the list to share.
How exciting right?? Why not click one of those share buttons below and let your friends know 🙂
Also be sure to go Like Us On Facebook and Follow Along in the Chat Group.
Share your deals with the other Frugal Fans.
If you have liked what you saw today, Please Consider Signing up for our Daily Newsletter. Keep up to Date on all the Hot Deals. Sign Up Now