"This post may contain affiliate links or sponsored content. I am disclosing this in accordance with the Federal Trade Commission's 16 CFR, Part 255: "Guides Concerning the Use of Endorsements and Testimonials in Advertising." See my Disclosure Policy for more info.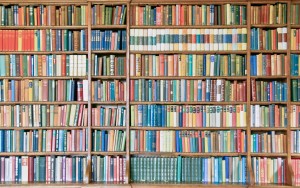 When you were kid did you have a favorite series of books? Sadly I can not remember if I did. I know I LOVED reading Archie comics LOL but I can not say I had a favorite book series. I certainly was given the opportunity to read plenty and encouraged to read. I read a lot actually, but nothing sticks out as a favorite. As an adult, I fell in love with reading the Harry Potter Series and then also Hunger Games. I'm afraid I might like Twilight and have avoided reading or watching that though cause I will feel silly for liking it HAHA.
My 12 yr old has loved the Diary of a Wimpy Kid series since he was in 4th grade. I managed to get him every book of the series up to what was current the one year for Christmas. That has now turned into getting whichever new book comes out. Let me tell you Pre-Order on Amazon will save you some money.
Here is a list of the current books in the Diary of a Wimpy Kid Series (less all the extra books that go along with it)
They also have books you can get so your kids can do their own Diary like Greg in the story does and other fun books to go along with the series. You can find them here.
How exciting right?? Why not click one of those share buttons below and let your friends know 🙂
Also be sure to go Like Us On Facebook and Follow Along in the Chat Group.
Share your deals with the other Frugal Fans.
If you have liked what you saw today, Please Consider Signing up for our Daily Newsletter. Keep up to Date on all the Hot Deals. Sign Up Now